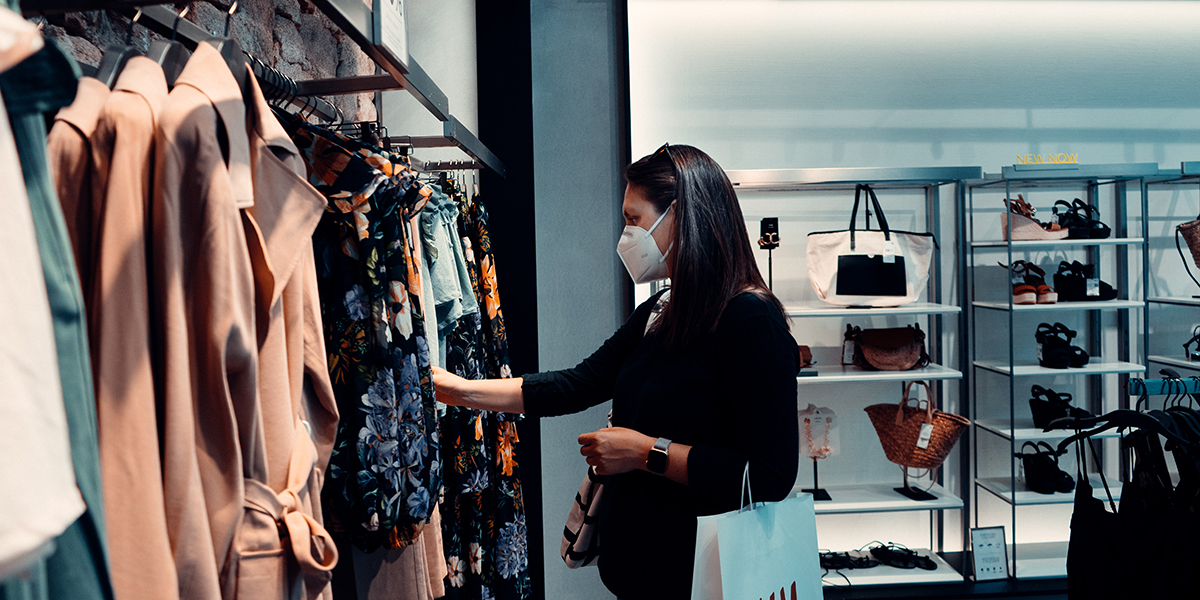 The future of brick & mortar retail

Can the retail sector still be saved?
Covid and the accompanying lockdowns have hit stationary retail hard. Shopping malls and city centers have been completely quiet for long stretches of time. In times of social distancing and contact restrictions, many customers have gotten used to online services, rather than buying their clothes, perfume or books locally. Even now that the customers are back, inflation and fears of economic recession dampen the hopes for retail. Roman Becker, creator of the Fan Principle and long-time expert on market research analyzes the current situation in an interview and provides an outlook on the future of physical retail.
Question: Mr. Becker, you have been advising companies for over 20 years. What is your assessment of the current situation for physical retail?
Roman Becker: The situation is dramatic. The contact restrictions during covid have forced many customers, to get used to alternatives to physical retail. Today, even less online-savy customers have gotten used to online shopping. And they have had a positive experience. Online retail traditionally has very good customer relationship management, achieving high Fan Quotas.
Question: Why do people still go to brick-and-mortar retail stores today, when everything is available online?
Roman Becker: Our studies are very clear on this: the feel and the atmosphere play a major role. Shopping is an experience for many, but especially the remaining supporters of brick-and-mortar retail value the contact with the employees. They want to be helped and looked after and are prepared to accept both the journey and higher prices for this.
Question: You claim, that it is not covid or the economy, that are solely responsible for physical retails precarious situation, that it is indeed massively self-inflicted. Why?
Roman Becker: Because instead of going on the offensive and highlighting its unique selling points, stationary retail has increasingly been caught in a downward spiral, caused by increasing cost pressure and a lack of sales. As a part of this spiral, retailers have cut back on precisely those points that make a visit worthwhile for customers in the first place. Examples are the equipment, but more importantly staff. Salaries and staffing levels have been cut. Customers tend to have trouble even locating staff, and even when one is found, they often seem to be lacking motivation. This leads to customers wondering, whether the effort and additional costs are really worth it, compared to online-shopping.
Question: What is a good example? The German department store chain Karstadt?
Roman Becker: Yes, with the takeover by Signa Holding of the Austrian entrepreneur Rene Benko, the focus was no longer on reviving the strengths of a stationary department store, but on securing rental income and short-term returns. Their fate was sealed.
Question: What can stationary retailers do now to inspire their customers, to turn them into fans?
Roman Becker: They have to know exactly: What are the customer needs? What does the customer expect when he comes to my store? Can we provide according to the customers needs and expectations? It is important, not just to really on your own intuition, but to ascertain customer needs through a proper customer survey. Also important: Are employees committed to providing excellent customer service? Are they competent and motivated enough, to meet customer needs to perfection? Does the team manage to create a lasting customer experience for the customer on site? Best case scenario, the customer is not just going to return, they are going to recommend the store to others. This is why fans are the best customers. They are willing to buy more, more often, they are less sensitive to price and they are the best marketeers. Fans are the best advertising for any business.