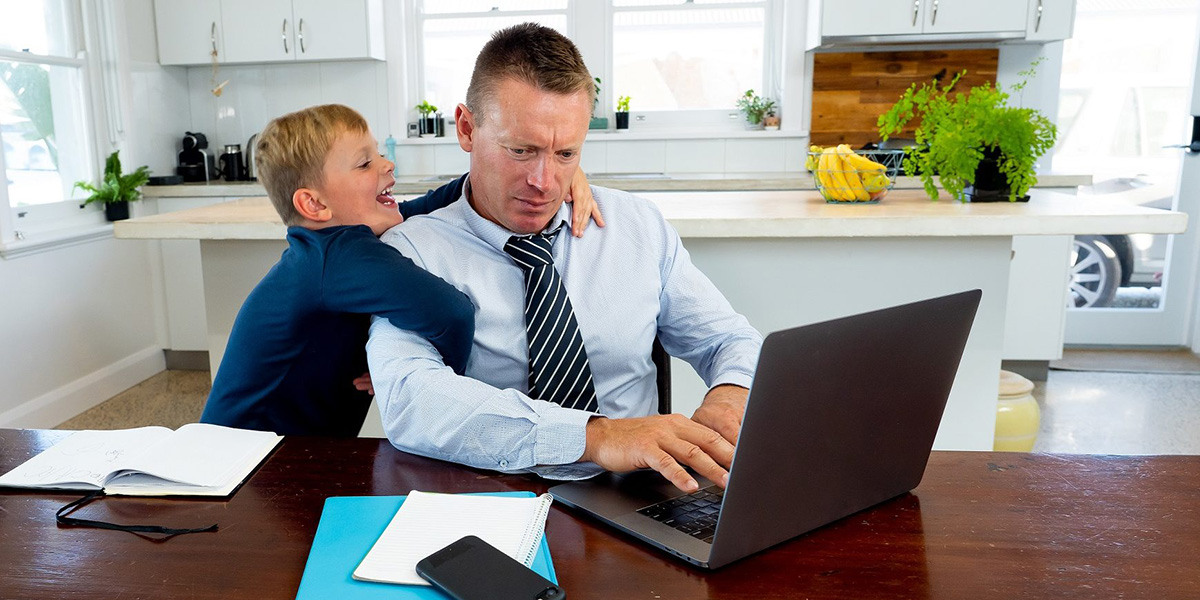 The Problems of Working From Home…
Covid has proven that working from home can be a valid option for a wide range of professions. But what is still in the way of a truly productive home office in Germany? – The representative study "Employee Focus Germany" reveals: faster internet, better work equipment and, above all, no simultaneous childcare.
A look back: During the height of the lockdowns, employees and their bosses worked from home by the millions. In the representative study "Employee Focus Germany" by the market research and consulting company 2HMforum. from Mainz, 39 percent of the employees surveyed said they had worked from home in whole or in part due to the pandemic – or were still working there.
Parents with a heavy burden
27 percent of employees had to take care of their children at the same time – due to the closure of daycare centers and schools. Work and family life had to be reconciled under difficult conditions. According to the study results, fathers and mothers shared childcare equally working from home.
Teaching schoolchildren at the same time as working from home, or even coping with everyday working life with daycare children in the house, has an impact on productivity: 42 percent of mothers and fathers providing childcare said that their professional performance in the home office had suffered as a result of childcare. "In light of the nature of the pandemic, it is to be feared that parents will have to return to this double burden," says Dr. Frederik Meyer, study director and member of the executive board at 2HMforum.

Inadequate equipment
However, childcare and homeschooling are not the only factors that affected productivity working from home.
One in five respondents criticized the slow internet connection and non-functioning technology. 28 percent of those working from home complained about the poor equipment at home. Poor accessibility to colleagues for coordination or even to superiors for approval of decisions was also detrimental to productivity.
On the study
For the study "Employee Focus Germany – Special Survey Corona Pandemic", the market research and consulting company 2HMforum. out of Mainz surveyed a total of 1,000 employees subject to social insurance contributions in May 2020. The data was weighted according to gender, age, company size class as well as company sector. The study has been conducted regularly every 1 to 2 years since 2005 and examines the fan behavior of employees and the employee relations quality of German companies according to the renowned Fan Principle.
Further information on "Employee Focus Germany" can be found here.